The Slovak company Helske opened the eighth mobile service for German seniors
Helske People Care as a part of investment group Helske opened its eighth mobile nursing center for seniors in German Magdeburg at the beginning of the last week (on Tuesday). Besides Magdeburg, today the company operates the mobile nursing center on the largest European market also in Munchen, Bad Abbach, Schwabach, Norimberg, Wernigerod, Bad Harzburg and Quedlinburg.
"Although the center in Magdeburg has been opened for a very short time, the interest in its service is great. That is the best grade of evaluation received from our German seniors and their family relatives," said Mr. Roman Štancel, CEO of the company Helske People Care.
Helske People Care employs approximately 120 cooperators in Germany today and provides complex healthcare, nursing and social care especially for seniors in its eight centers. As a result of recommendation by satisfied clients, doctors and healthcare personnel, the company also offers its services to all those who rely somehow on this care. It includes an assurance of prescribed treatment and rehabilitation by doctors in their home conditions, medicament and injection administration, wound treatment or bandaging. Helske People Care also provides common household services such as tidying and cleaning, shopping and transport. It also offers diabetes advisory services as one of a few companies. Helske People Care also provides intensive care ambulance beside its common nursing services. This service represents a special form of continual home nursing care for the patients with a serious health handicap. So called palliative care also belongs to the highly specialized services of nursing care provided by the company.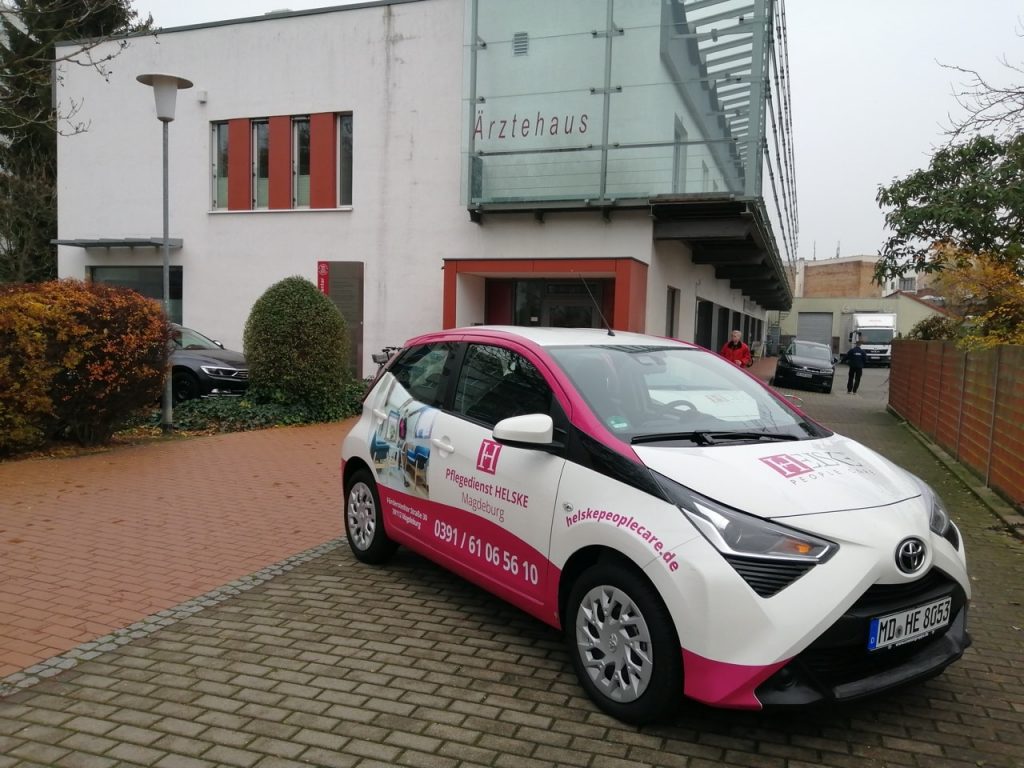 Company Helske People Care based its offer on qualified employees who know well the environment, language and have personal experience with many of their clients. "We become a part of the patients´ family by provision our services to the clients. Practically, we stay with them in their pleasant as well as hard times. We are part of their lives. It is essentially important to develop trust and understanding between us and our client. Very important factors of the success are undoubtedly a personal relation and feeling our client can rely on us," Jeanette Johannes, regional manager of Helske People Care, added in the end.
According to the words of R. Štancel the company Helske People Care will rise the number of its centers: "Despite a few months lasting administrative and hiring processes our company is prepared to increase the number of centers significantly because German population along with all Europe is aging so fast that demands for these services has been increasing and will rise further".