About Helske
People Care
HELSKE PEOPLE CARE®: through dedicated resorts located throughout Germany, we improve the quality of life for people and help them maintain their independence, self- determination and vitality by providing for them as their healthcare requirements change. We create an environment in which comfort and modern architecture are combined with functionality and the correct medical facilities. Through innovation, we meet people's needs in order to offer the highest quality at every stage of life.
Visit Helske People Care website
Our Team
Our Offices
For Investors
A retirement home should be a place for living
We provide premium apartments for seniors with related services that focus on individual needs and requirements of our residents. No matter what the future may bring, we will cater for our residents in a relaxed homely environment as different challenges face them in older life.
Our services
Locations
We have 4 locations in construction and development throughout Germany
Care Centers opening soon
HELSKE PEOPLE CARE®: through dedicated resorts located throughout Germany, we improve the quality of life for people and help them maintain their independence, self- determination and vitality by providing for them as their healthcare requirements change. We create an environment in which comfort and modern architecture are combined with functionality and the correct medical facilities. Through innovation, we meet people's needs in order to offer the highest quality at every stage of life.
More about our care services
HELSKE® VitaLife is one of the main pillars in our HELSKE PEOPLE CARE® resorts. Premium housing offering a wide range of services as well as various leisure activities, therapies, cultural and other events. The stylish and well-furnished apartments meet the highest standards.
Our appartments
HELSKE® CuraLife facility offers continuous care in a family atmosphere. A thoughtful concept caring for residents of all the nursing levels.
HELSKE® Dementia Care
This special form of outpatient care and nursing service enables people with dementia to live their own lives. With this housing concept in mind, 12 people share a large housing facility, each member of the community living in their own room. Its uniqueness lies in a family atmosphere in conjunction with qualified nursing and care-taking staff.
Dementia Care
HELSKE® Intensive Care
This special form of care serves people reliant on intensive care and allows for the provision of care outside of the clinic.
Intensive Care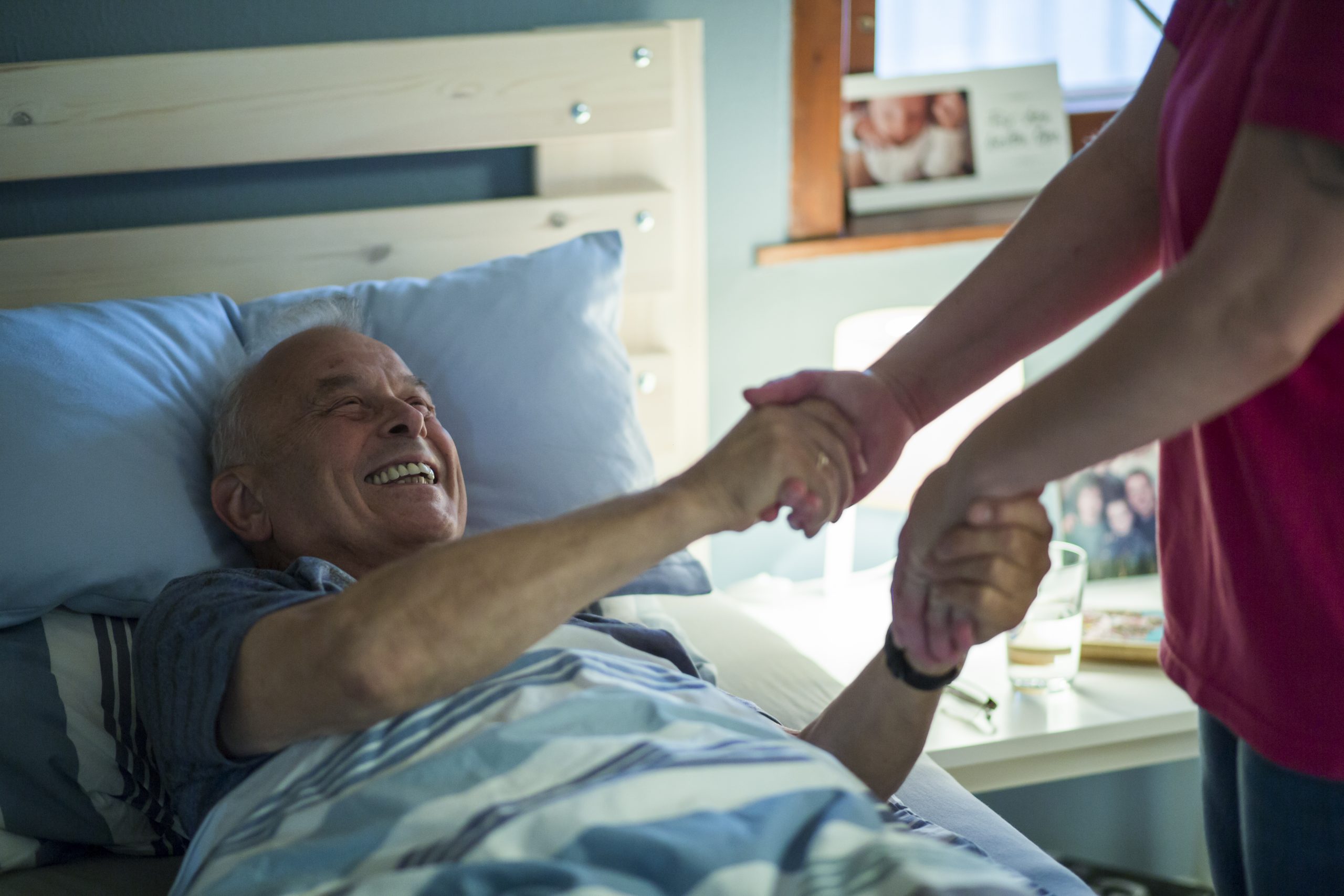 HELSKE® Day Care
In addition to offering housing and services, we also offer this special form of care for the seniors in our resorts. Our guests may enjoy a variety of day care in outpatient hospital care facilities. We offer a meaningful daily programme that will assist family members.
Day Care
HELSKE® Outpatient Care
Outpatient nursing and care services are available to our in-house and external clients. We offer non-stop nursing and other services in their homes.
Outpatient Care
At Ultimuv, we provide comprehensive care of your musculoskeletal system – from the first visit, to the moment when you will be prepared to leave us. This cycle represents the comprehensive care which we can provide for you. Each said step is a step to a better self – a better feeling of movement that you can do without pain or other complications. Of course, these steps are not mandatory and you do not have to complete them all – it depends on your condition and your options.
More about Ultimuv
Resort should be a place to live in
Every residents needs are different. That is why we offer various housing options at our resorts suitable for seniors and can therefore meet the individual needs of our residents. To keep our clients active in life, we have chosen places with good infrastructure, whilst still having the opportunity to find peace and relaxation in natural, green resorts.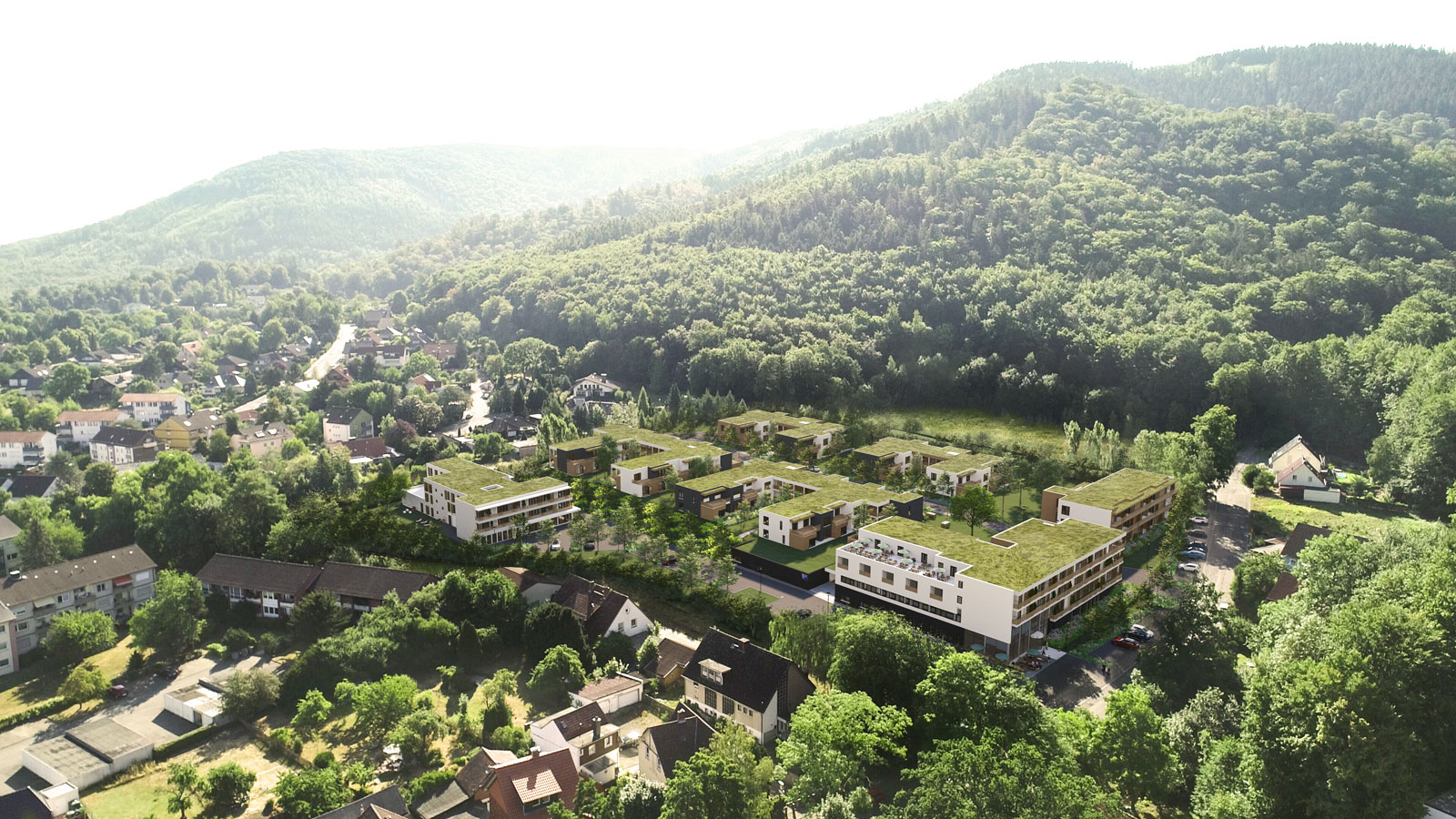 Our architects place high emphasis on each and every detail in their design of outdoor premises and interior facilities, to meet the requirements of our clients. This is what distinguishes HELSKE PEOPLE CARE®, with its original and thoughtful architecture. In addition, the whole concept considers ecological aspects, so the materials used and the processes employed are not just beneficial for the environment but also sustainable. We unify between man and nature by offering integration between nature and buildings.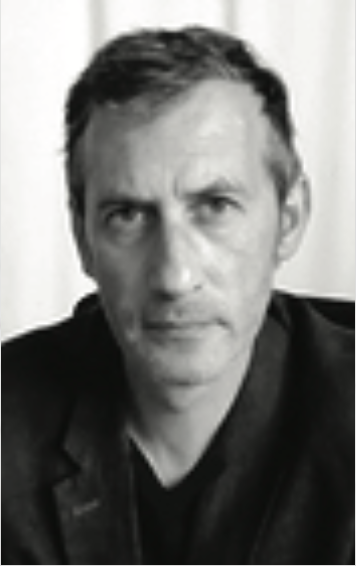 Daniel Richter and his studio in Braunlage, Germany specialise in the construction of hotel and holiday facilities. Daniel's 10-member team has worked on hotel and holiday facilities throughout Germany. Furthermore his team, is also involved in the planning and design of administrative and industrial buildings, alongside the residential homes and caretaking facilities.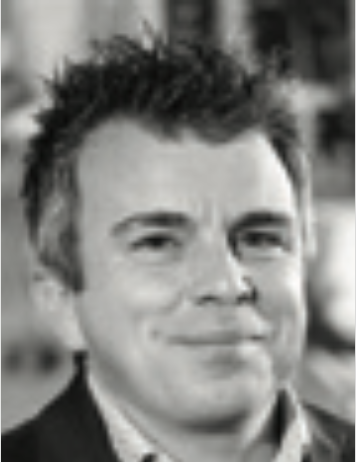 An acclaimed French home architect and founder of the L'Atelier Group, he has over 15 years of experience project managing several real estate projects and the development of large business premises.
BRAUNSCHWEIG


BAD HARZBURG
On the former sports grounds Stübchentalstraße, there will be a residential area for seniors and persons in need of care. Seven buildings in total will be built. The 25,000 square-meter premises are divided
into two areas.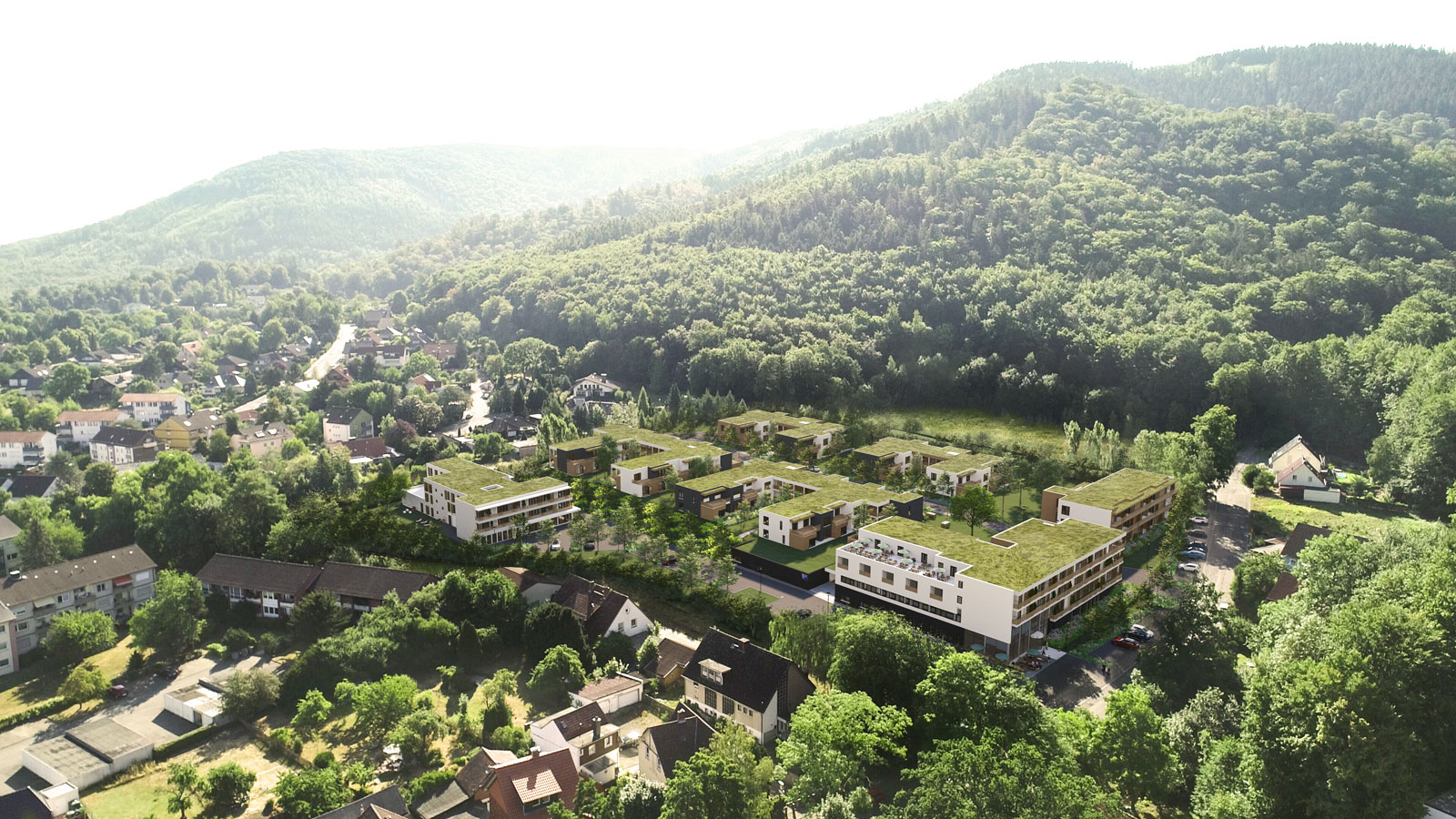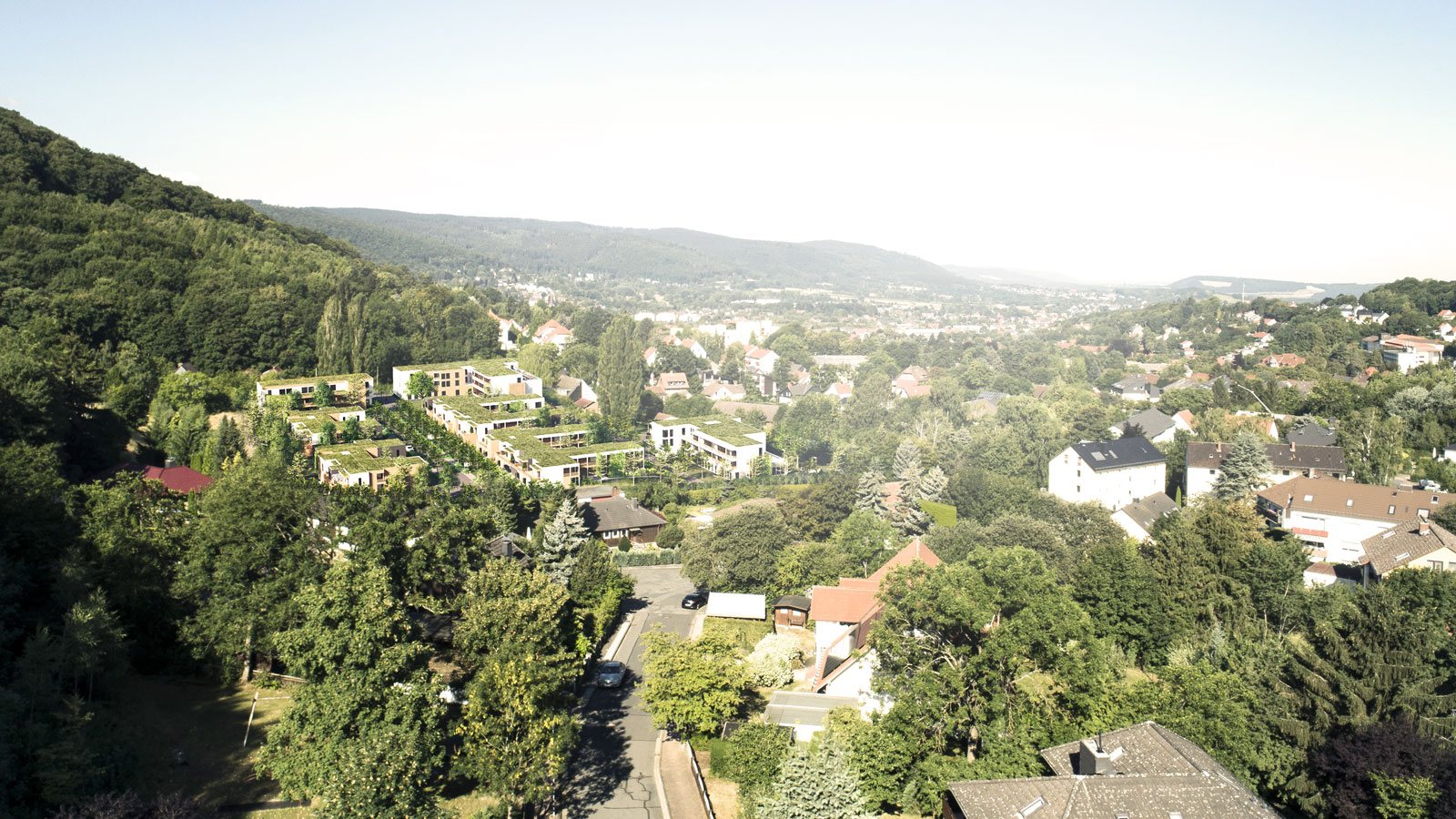 The VitaLife complex consists of 6 two or four-storey buildings. Premium Living offers a wide range of services, as well as various leisure activities, therapies, cultural and event programmes. The rehabilitation centre Ultimuv will also be part of VitaLife. This unique project will help clients work on their posture, flexibility and strength with professional physiotherapists. In the next building, day care and outpatient care service will be offered on the first floor.
2018
Notary contract – land acquisition 37 – 312/7, 312/8 and 312/9 – size 25165 m2
Application for building permit submitted
2019
Granted permission for preparatory ground work
Starting of ground work, digging for the underground garage
Submitted documentation for construction building permit TG (underground garage) and H1 (main building)
Construction building permit TG and H1, in the following weeks next buildings
Signing a contract with DE construction company
2020
Earthwork & Demolition works started
Construction of underground parking
2021
Construction of B1 – Service building, Vitalife
Construction of Building 2, 3, 4, 5, 6 – Vitalife
Construction of Building 7 – Day Care, Dementia Care, Intensive Care
About Our Resorts
Regensburg
Wuppertal
Essen
HELSKE PEOPLE CARE® Regensburg (Bad Abbach) is build in high-level residence for active senior citizens. It will be a direct connection with Kaiser Therme. Luxury equipment with perfect location and design we connect people with nature in Bad Abbach.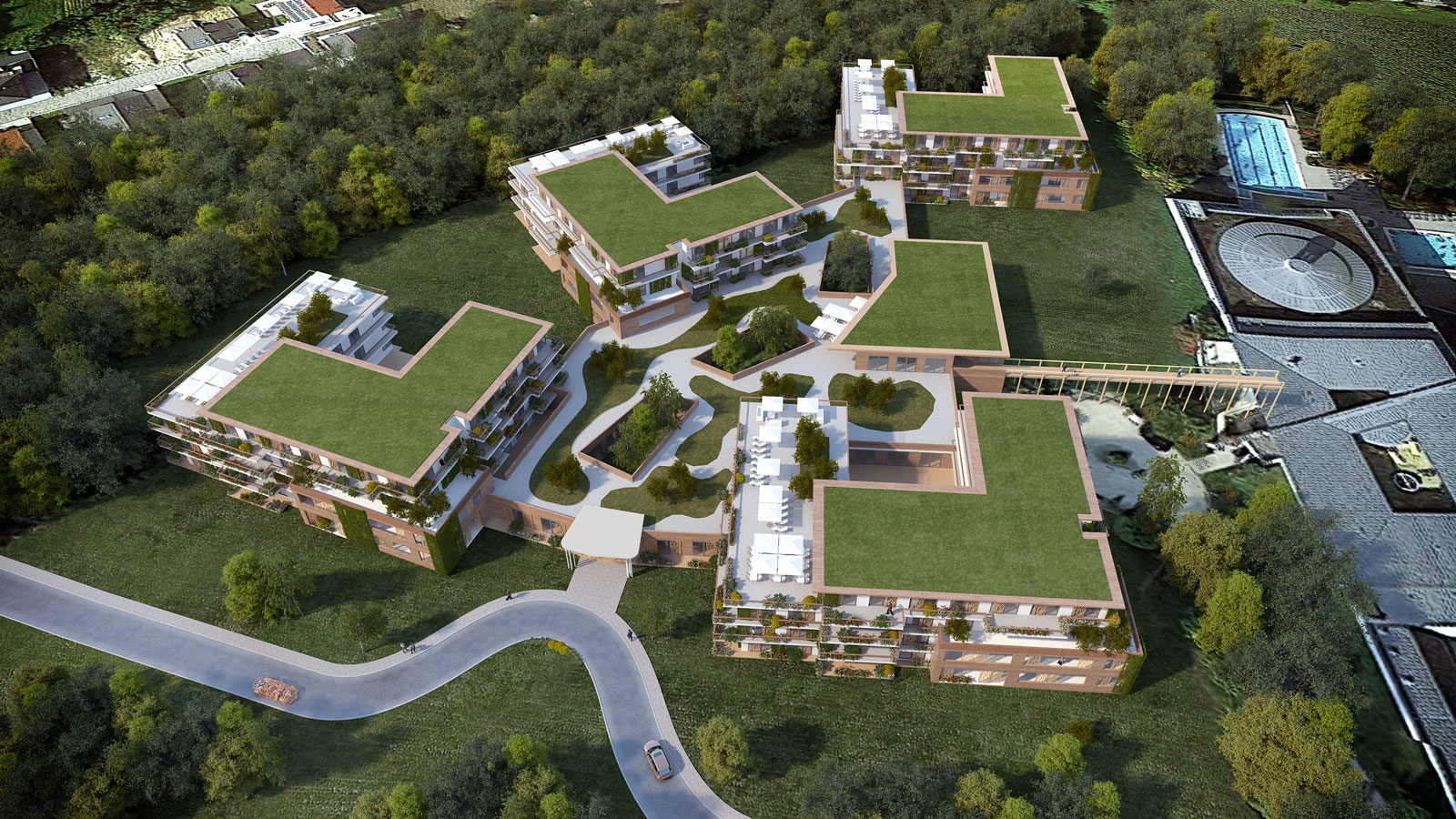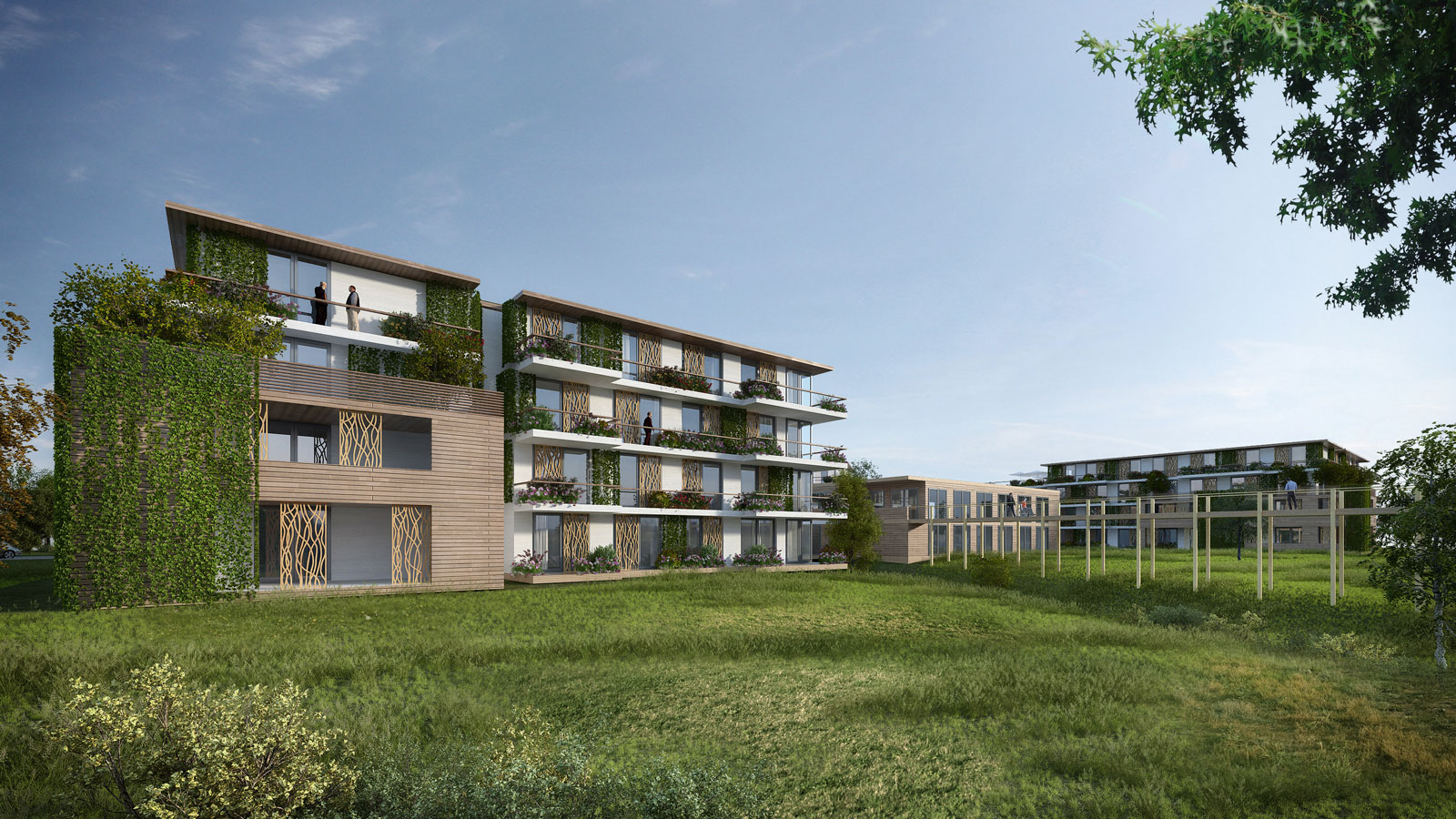 With old age, handicapped accessible and barrier-free apartments for seniors and future retirees, the senior citizen residence Bad Abbach offers an independent and individual residential offer. There will also be an own day care and an outpatient care services. Direct access to the thermal spa is planned. The complex will also include a Healthness Hotel**** that will provide a wide range of services. Due to its proximity to Regensburg, a conference hotel is in connection with health, golf, nature and attractions is absolutely predestined.
2017
Notary contract – land acquisition 3712 – size of 6553 m2
Land seal received
First contour study to the land
Starting negotiations to purchase more land
Hotel concept added
2018
Negotiating price of further land, information from the city to remove a part of "underlay-Altlasten" received
Looking for an agreement to remove "underlay-Altlasten", multiple meetings with the city,
the city negotiated multiple times internally
2019
Final confirmation of the sale price 250 EUR / m2, next purchase approx. 18500 m2
Making a planimetric copy, final two studies, and selecting an architectural office to change the territorial plan
Execution of the contract with "Plannungsbüro" – Arch. Office to change territorial plan
About Our Resorts
Braunschweig
Wuppertal
Essen
On the site of the former Heson plant in Milspe, a day care facility for seniors, as well as a physiotherapeutic
ambulance are to be created. Two new buildings are planned in the area above the Heilenbecke.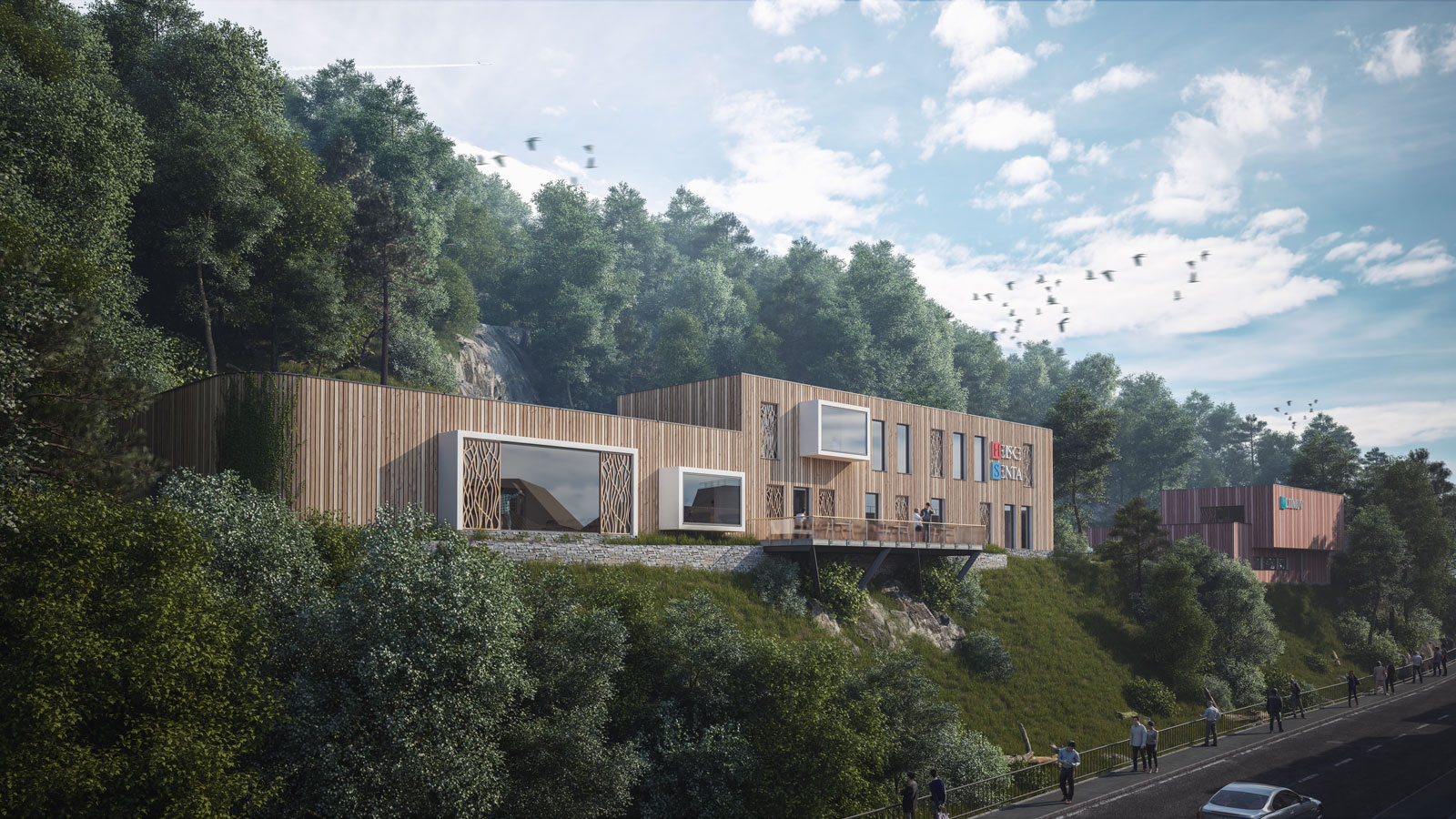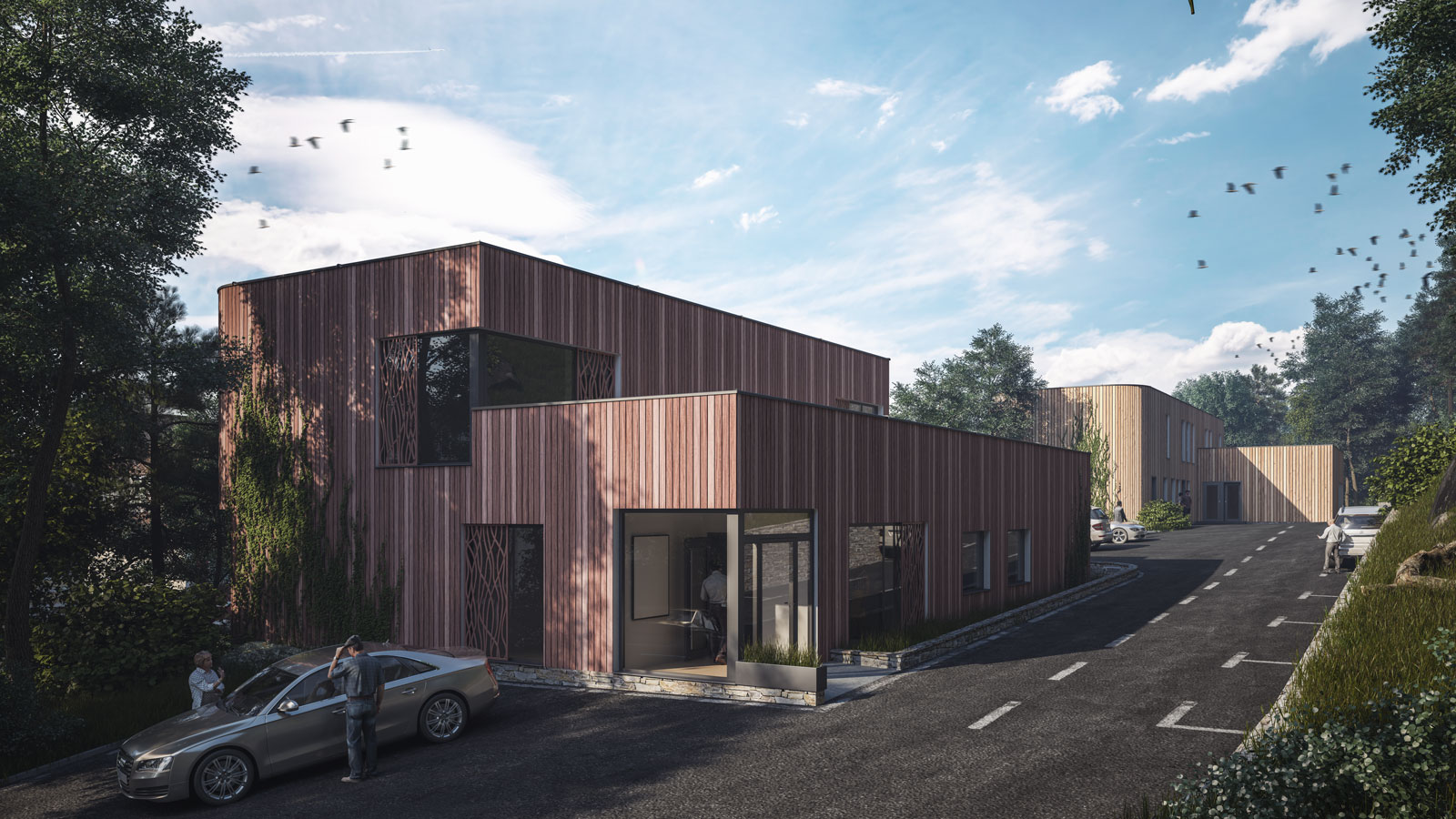 In our facility, we also offer this special form of provision for old age. In facilities of semi-residential care our guests will experience diverse days. We offer a meaningful daily routine here, which also gives the relatives a pleasant relief. Our day care should accommodate up to 27 guests. Visitors from Ennepetal and the surrounding area are welcome. We will use our own car service, which will be equipped with a wheelchair ramp and boarding aid. It picks up the visitors from home and brings them back home.
2017
Notary contract – land acquisition 25 – 323, 332 – total size of 10798 m2
2018
Final study, consultation with all relevant authorities
Building permit application for Senta and Ultimuv was submitted
Request for demolition permission
2019
Demolition permission granted
Execution project was finished
Expecting to receive a construction building permit
Purchase price payment for the land
Execution of the contract with a demolition company
Starting demolition work
About Our Resorts
Braunschweig
Regensburg
Essen
The special concept, the unique location and the professional all-round care provide a new home for patients. Green city Essen will be enriched with eco-friendly Senior Apartments in the beautiful Rhineland.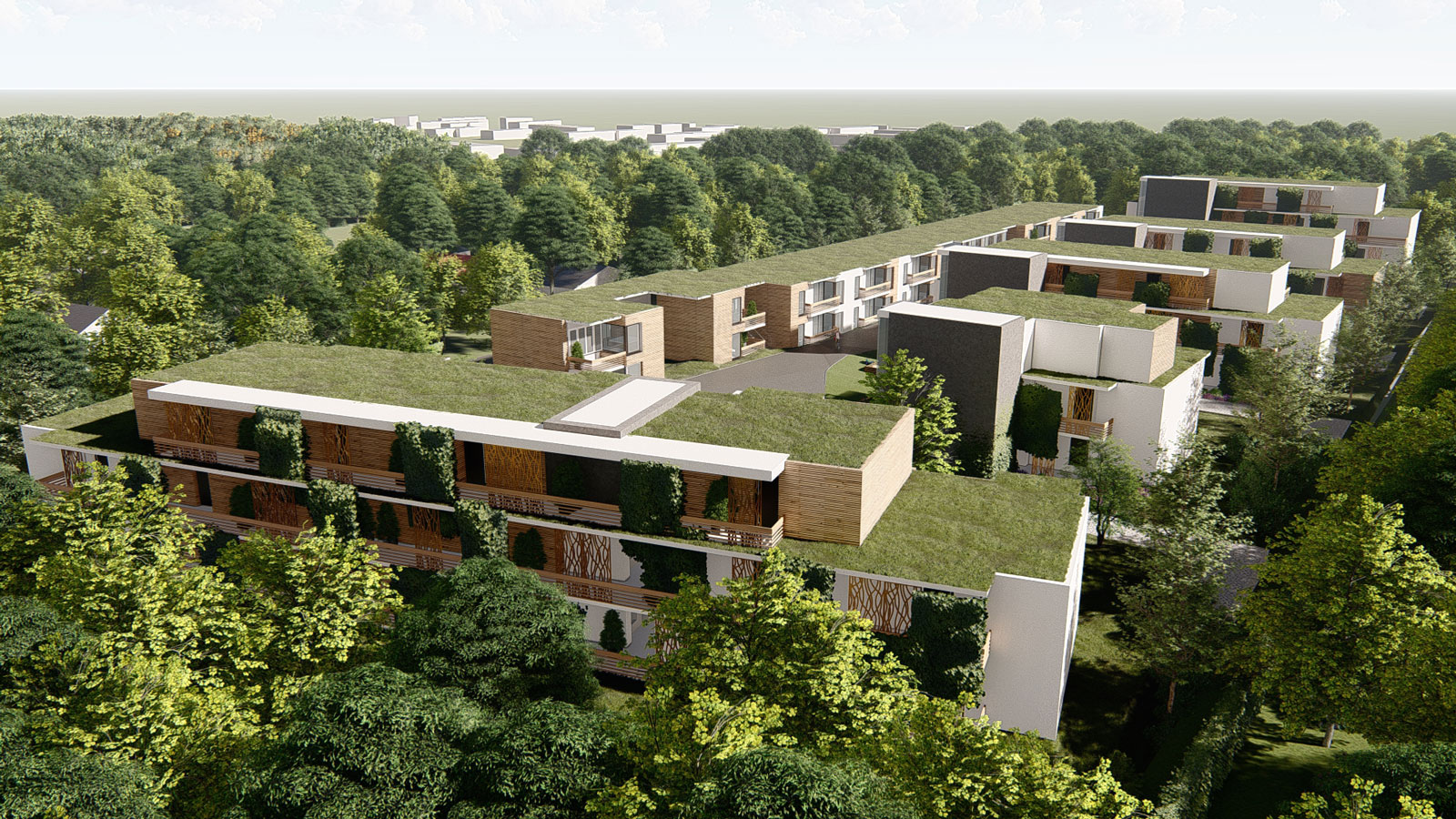 In the heart of the Ruhr region lies the city of Essen, which in 2010 was the European Capital of Culture and since 2017 has set new impulses as the ecological Green Capital of Europe. Today the city is growing very fast and looks together proud of its industrial past. Particularly impressive is the remarkable and better quality of life in the city.
2017
Notary contract – land acquisition 29 – 53, 22, 51 – total size of 8821 m2
Land seal received
Case study from architect
Meetings with the building office authority
2018
An official application with complete drawing documentation for preliminary statement of the building authority submitted
2019
Construction building office authority requested additional adjustments
Expecting preliminary statement to official application
Building permit application completed
Execution of the contract with a demolition company
Starting demolition work
2020
Expecting construction building permit to be granted
About Our Resorts
Braunschweig
Regensburg
Wuppertal
People at Helske People Care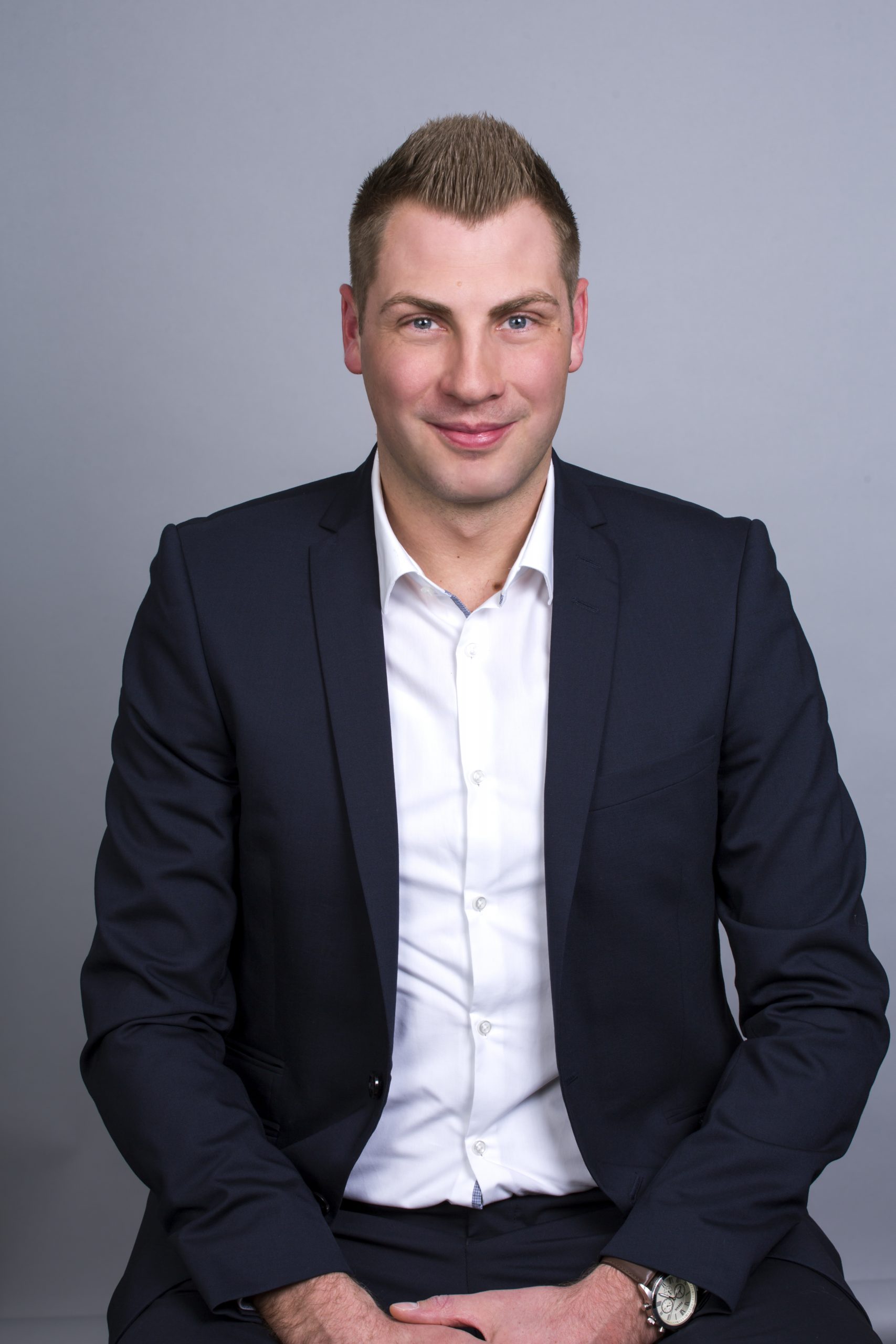 Christoph has over 10 years of experience in the management of nursing facilities, day care facilities and outpatient care services. He is a student of Nursing Care Management B.A. and Health Management. Previously he worked in Diakonie-Sozialwerk-Nurenberg providing services in the areas of outpatient and inpatient care for the elderly and disabled persons. The corner stones of his philosophy include motivation and co-operation, as well as a key focus on humanity.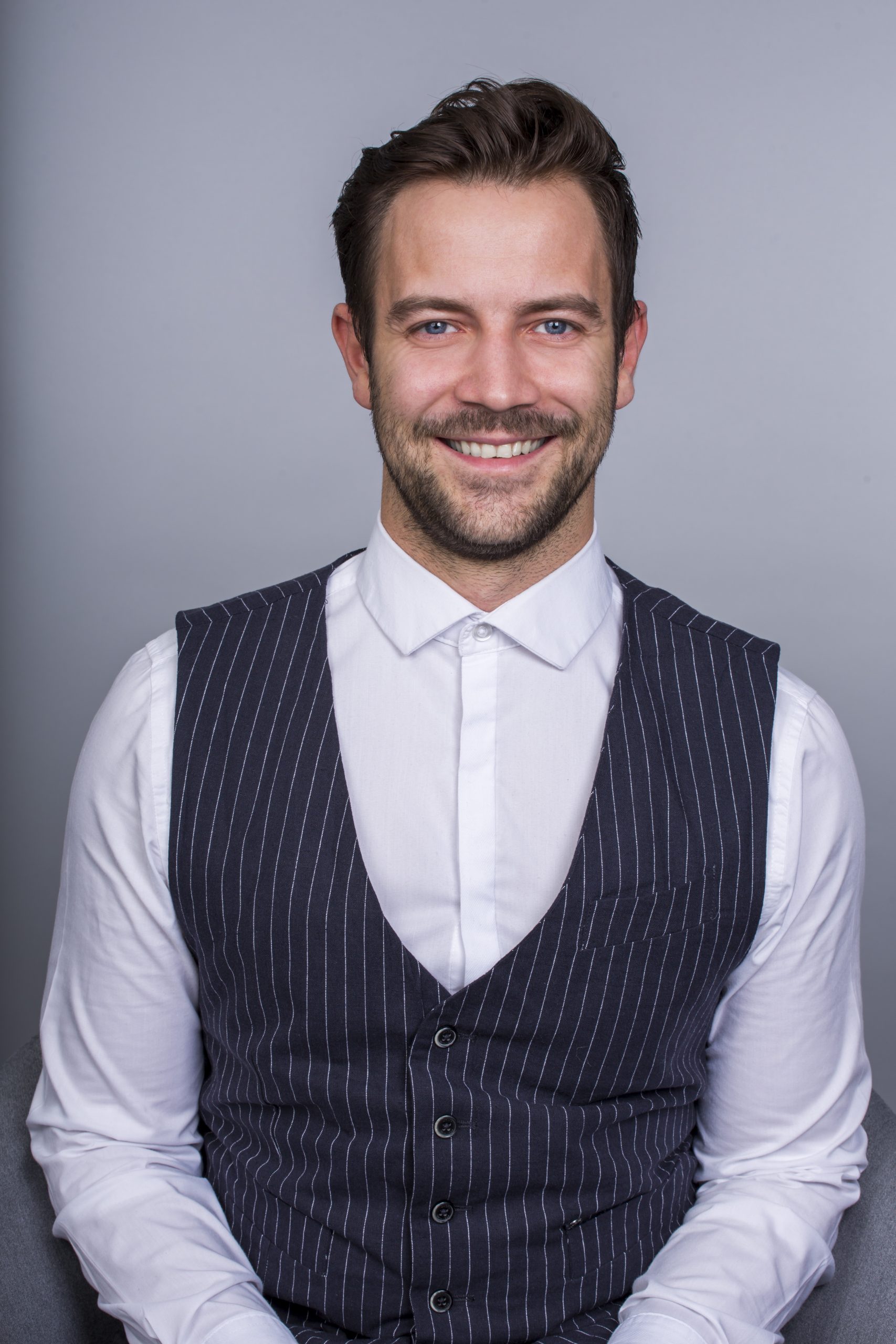 Head of the Development and Innovation
Roman Stancel has extensive experience in the field of health and social services and has worked for many years in the field of care and assistance for the elderly. He has acquired his knowledge, skills and abilities through his Bachelor's degree in Emergency Care Management and his work in Project Management at HELSKE People Care. Customers and their needs are his top priority.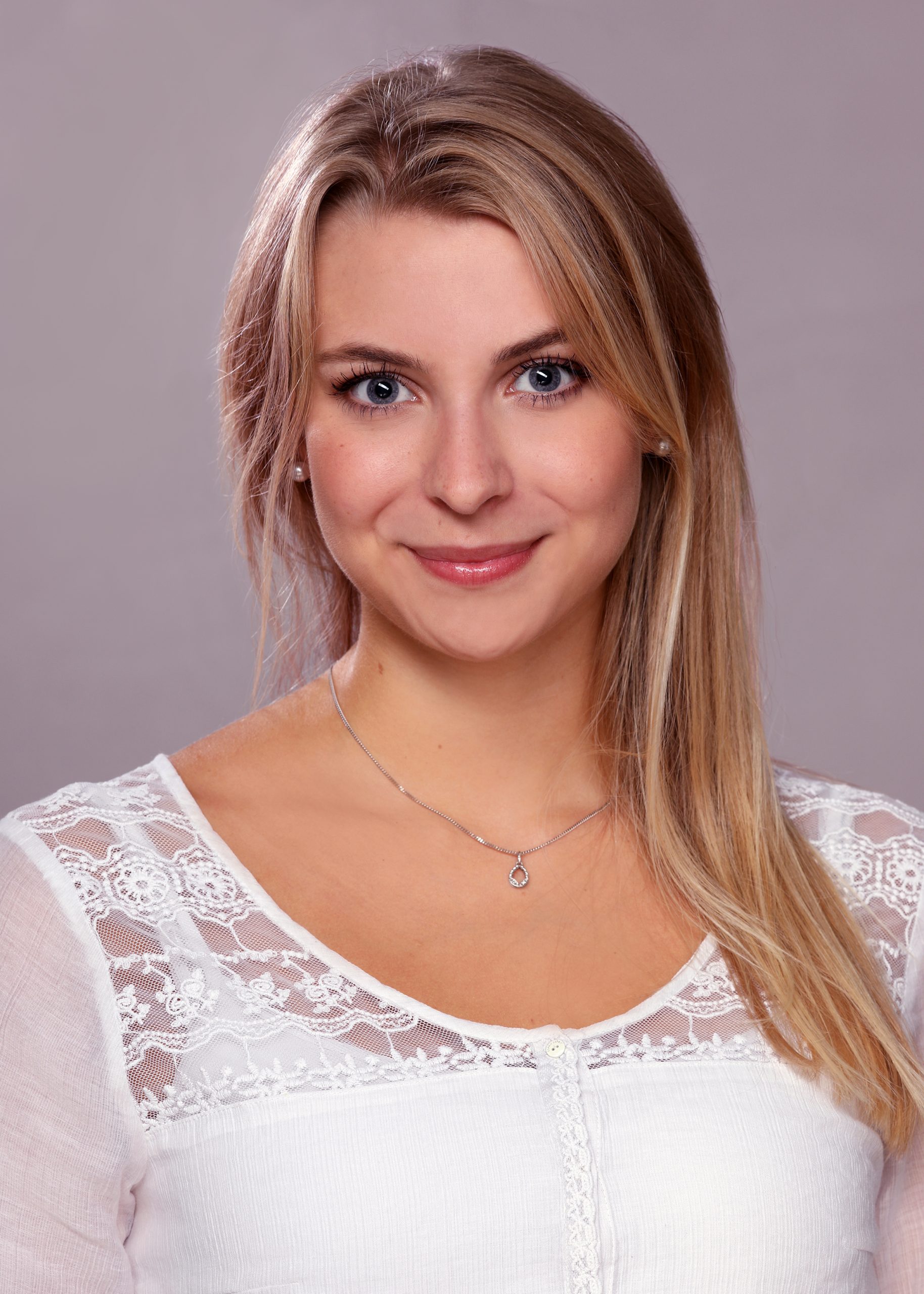 ASSISTANT TO THE MANAGEMENT
Franziska Gilgenrainer is a trained health care management assistant to the managing directors. Her area of responsibility is characterised by a wide range of organisational activities. The focus here is primarily on supporting the managing directors in all administrative tasks that arise. She also coordinates and organises administrative processes at all HELSKE People Care locations.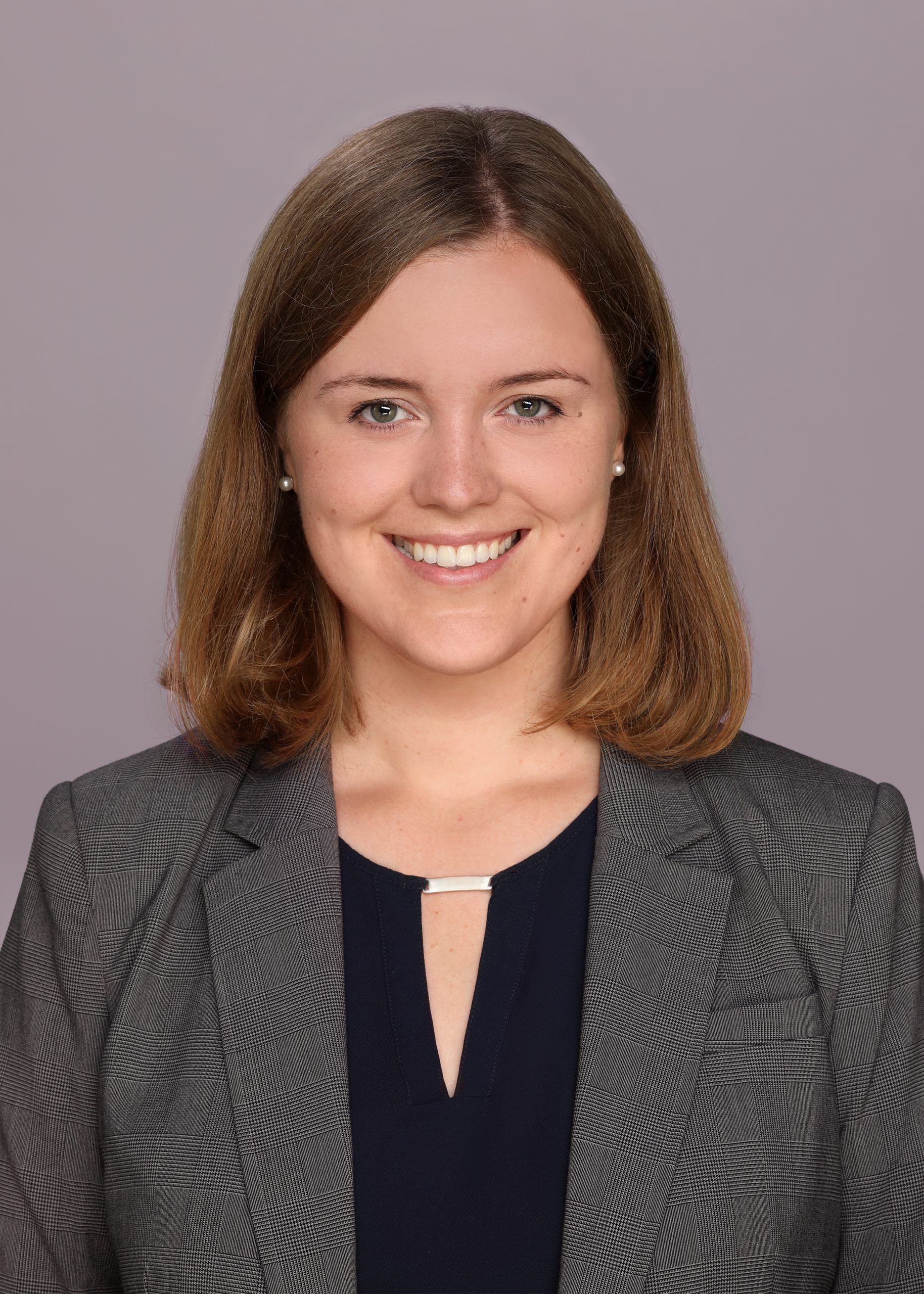 Patricia Stolarik completed her international studies in Leisure Management with a Bachelor of Business Administration and brings seven years of marketing experience from the agency side. In order to draw attention to HELSKE People Care's wide range of services, she organises the interaction between customer marketing and customer events at our locations. Patricia is also the contact person for editorial contributions and social media content.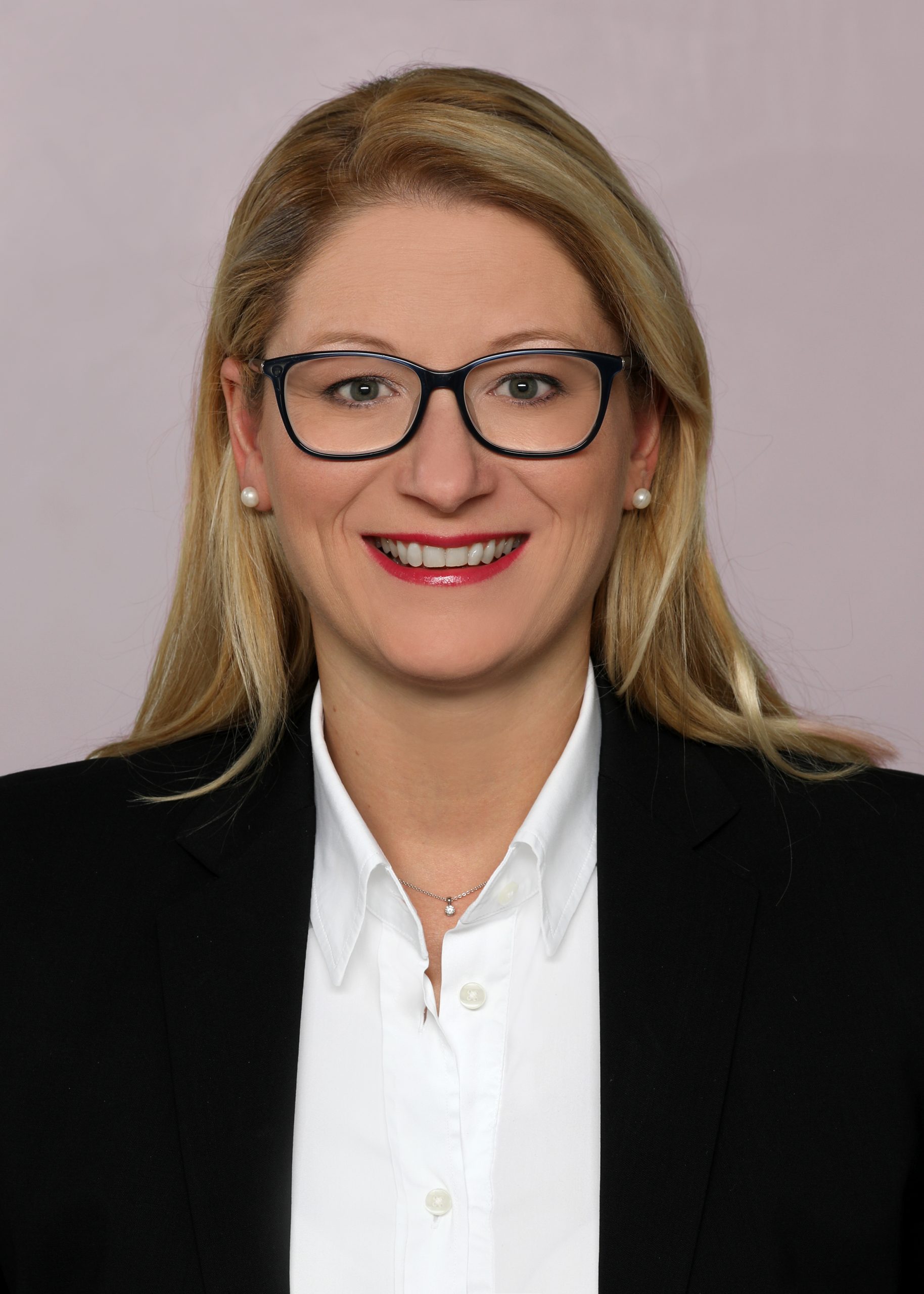 Kathrin Schweizer studied economics in Frankfurt am Main with a focus on marketing and human resources. With more than 8 years of professional experience, especially in the areas of personnel and sales marketing, the Marketing Manager supports HELSKE People Care in communication, recruiting and applicant management. Finding new favourite persons for HELSKE People Care and showing them why HELSKE is a great employer is the core of her work.
Katrin Harig has more than nine years of experience in nursing sector and has further development as a responsible nursing manager. She is currently completing a part-time B.A. in nursing management. The implementation and continuous development of the internal quality standards have top priority for her. Through her daily work, she provides our employees with positive process security.
REGIONAL MANAGER for CENTRAL GERMANY
Jeanette Johannes has 14 years of professional experience in the care sector. She started her career as a nurse in the hospital sector in Munich and in the outpatient sector. Due to her experience in all areas of care in the nursing world, she completed various qualifications, including, among others, the extra occupational training as a responsible nurse and the nursing expert for out-of-hospital intensive care. Since 8 years in leading positions, she has the sensitivity, motivation, appreciation and tactfulness which harmonizes with the philosophy of HELSKE People Care.
People Care Headquarters
Munchen
Our HQ in Germany is located in München.
HELSKE People Care GmbH
Adams-Lehmann-Straße 56, 80797 München
Franziska Gilgenrainer
Assistenz der Geschäftsführung
089 / 45 20 33 76
franziska.gilgenrainer@helske.com
Contact Us
We are building a network of social services homes for the elderly in Germany. We have ambitions to develop 15 locations throughout Germany. In each location we will cater for the different needs of its residents and staff with access to various Helske® facilities.
In the first stage we focus on 6 locations. We provide comprehensive health and care services for seniors focused on the individual needs and wishes of our clients.
Demand for services for the elderly in Germany is constantly growing. Only about 1 million beds are currently available.
More about Investments
Market Overview